Right now, the world is battling against coronavirus. People are limited to move around and are advised to work from home, changing our everyday behaviors and lifestyles to adapt to the new normal. Many businesses also shut down not because of the ravaging threat, but simply there were no customers who would like to avail their goods or services. As a result, more people lose their jobs, empty-handed and suffer from depression.
On the other hand, the government also faces challenging issues such as shortage of personal protective equipment, understaffed healthcare facilities, suspension of classes, increasing rate of unemployment, funds to survive the COVID-19 pandemic and many others. That is why some of the government projects were diverted and tapped unto private entities to ease up this rising crisis.
What's good of being a Filipino is that our creativity leads us to survive and thrive on the new normal. Few companies started to produce protective gears, "Bayanihan" is alive once again and utilised technology to help people adapt to the new normal.
Innovative User-Friendly Platforms to Adapt to the New Normal
As part of the society, Ideahub IT Solutions Provider, Inc. came up with innovative solutions using technology to connect people and service providers together in specific platforms. Here are the five (5) user-friendly platforms one can use during this uncertain situation and thrive on the new normal.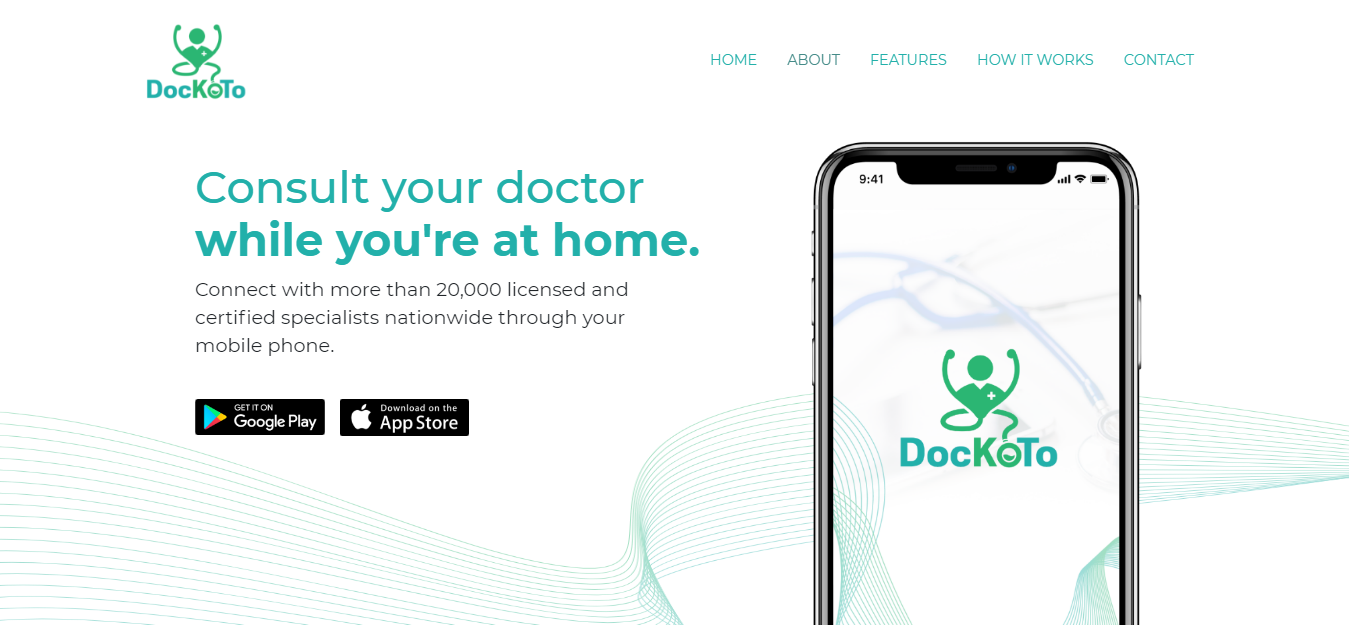 DocKoTo
Due to a series of quarantines and community lockdown, visiting the nearest hospital or clinic is also difficult and risky. The desire of doctors to serve better to their patients inspired Ideahub to create a mobile application that enables both doctors and patients to connect for medical consultation. 
DocKoTo, or simply means "Doc Ko 'to!", is an innovative app that offers a fast and the most secure way to consult a doctor online, consisting of over 20,000 licensed doctors and medical specialists nationwide. 
Among the features of DocKoTo app are real-time appointment system, teleconsultation via video call or chat, e-prescription and data privacy compliant. Registration is also free, and users will only pay the online session. 
So, if you want a risk-free and most convenient way to consult a doctor, download the DocKoTo app now. Available on Google Play and App Store.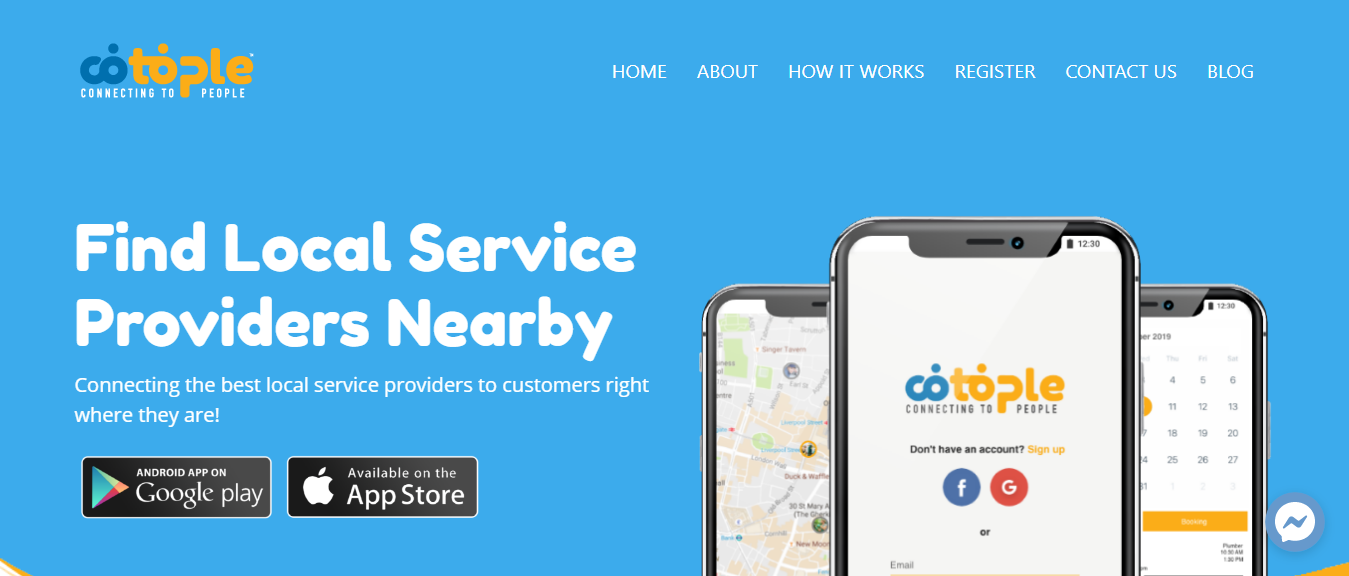 Cotople
Skilled workers and local services are also affected by this outbreak as they cannot open their shop to cater to clients. Same goes to locales and businesses, they are also looking for services they badly need, especially during emergency cases.
Ideahub has already foreseen that people will be looking for instant services via technology even before the pandemic. That is why, during COVID-19 crisis, Ideahub launched the first mobile app for local services in Davao City called Cotople.
Cotople, short-term for "Connecting to People", is a mobile app for those who are looking for local services within Metro Davao. It comprises local services and skilled professionals from plumbers, electricians, cleaning services and auto mechanics to hairdressers, makeup artists, online sellers and many more.
By simply downloading the app, users will have full access to the nearest local services and instantly book an appointment of the chosen service provider. For service providers who want to get found easily, register at Cotople.com.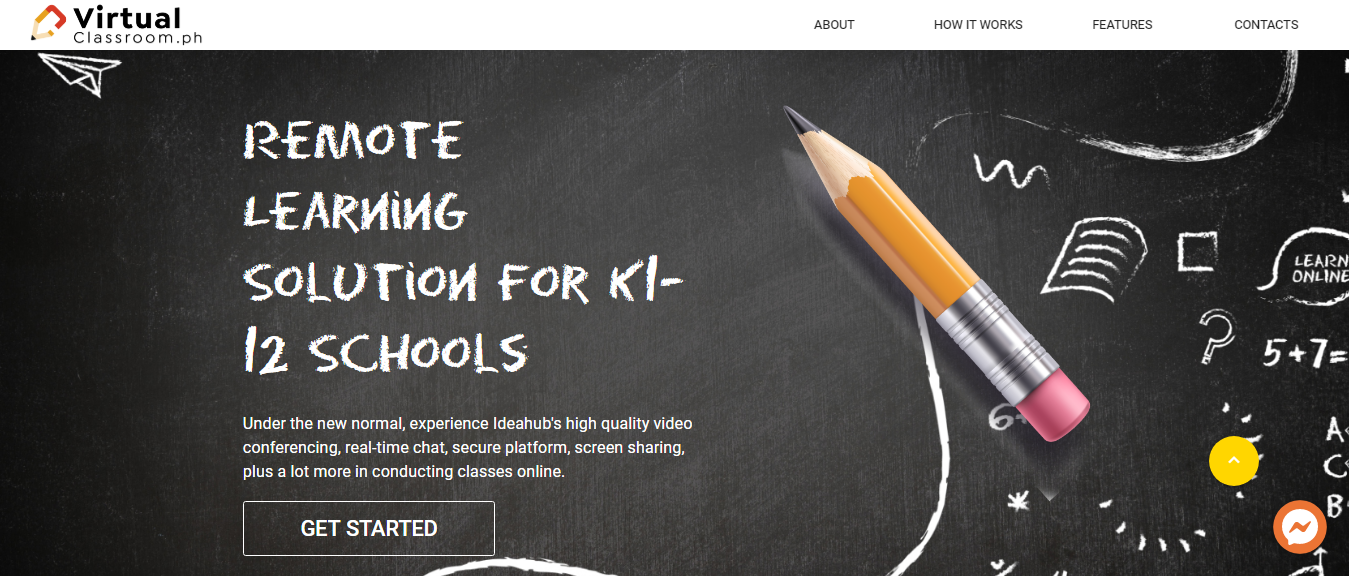 Virtual Classroom PH
Like any other sectors, our educational system is disrupted as well. Until there is yet to find a vaccine or cure for COVID-19, there will be no physical appearance in schools and universities. Thanks to technology, students can continue their learning experience via online platforms.
Of course, Ideahub knew that there would be a surge in demand for e-learning platforms, so they built Virtual Classroom PH. Under the new normal, this innovative technology allows schools and teachers to conduct classes, hold lectures, prepare assignments, and record sessions without necessarily utilizing a physical classroom.
Virtual Classroom also features a dashboard for students, where they could check their class schedules and assignments as well as real-time interaction with their teachers. Apart from this, Virtual Classroom PH also features a dashboard for parents, where they could monitor their kids at school and receive updates from the school. 
It's an all-in-one platform for an online learning experience. To learn more, request a free product demo today.
Shopeness
As we slowly shift to becoming digital, more people use their gadgets to find their essential needs. That is why online delivery apps are also popular these days. And, because of the growing demand, most businesses collaborated with various e-commerce platforms to market their goods and services. The only problem is, turnaround time becomes more protracted than what it should be, so there's a bit of disappointment from the consumers.
By building another e-commerce platform for local businesses, Ideahub hopes this will balance the supply and demand. Hence, we are introducing Shopeness, a new e-commerce marketplace for companies in Davao City. It's a perfect e-commerce solution for local companies to sell their goods and services, at the same time, manage and grow their businesses even with this current outbreak. Consumers can also guarantee excellent customer service with an ultimate shopping experience.
Need to buy something or simply want to sell? Visit Shopeness.com for more info.
Get Into the New Normal User-Friendly Apps
Being locked down for so long can give you anxiety and depression. Some of us may significantly be affected by the crisis, but there are plenty of solutions to live like we used to be.
All we need is to look around and adapt to the new normal. So, make use of these user-friendly platforms without compromising your safety.
Before we forget, here's our piece of advice! Stay at home and be protected. Spend time together with your loved ones.
Marketing Media Cloud is the subsidiary marketing brand of the IdeaHub IT Solutions Provider, Inc. We help create strategic marketing campaigns for our featured projects and establish long-term partnerships with clients locally and abroad. To learn more of what we can do, let's talk and find a marketing solution for you by scheduling a free business consultation today.